At an advertising agency, an Art Director plus Copywriter combo work together to formulate ideas for clients. This structure had remain unchanged since the the Mad Men era. All good television or magazine ad we remember started this way.
Inside Google, a team came together around the concept "Art, Copy & Code". They'd reached out to both agencies(TBWA, Ogilvy & Mather, Wieden+Kennedy) and companies(like Volkswagen, Burberry, Coca-Cola.) The team would then connect them with talented, digital native design studios.
It's like a magazine or a TV channel partnering with sponsors and creatives to create better ads.
We were asked to create its identity to help Google talk to agencies. This would also be a place with tools, workshops, and processes about the changes in Advertising.
The art direction was inspired by the modernist style and specifically, the work of designer Max Bill.
Precision comes through his compositions for the Olympics. It feels fearless even when faced with a large color palette. I found these very helpful when designing for a brand as colorful as Google.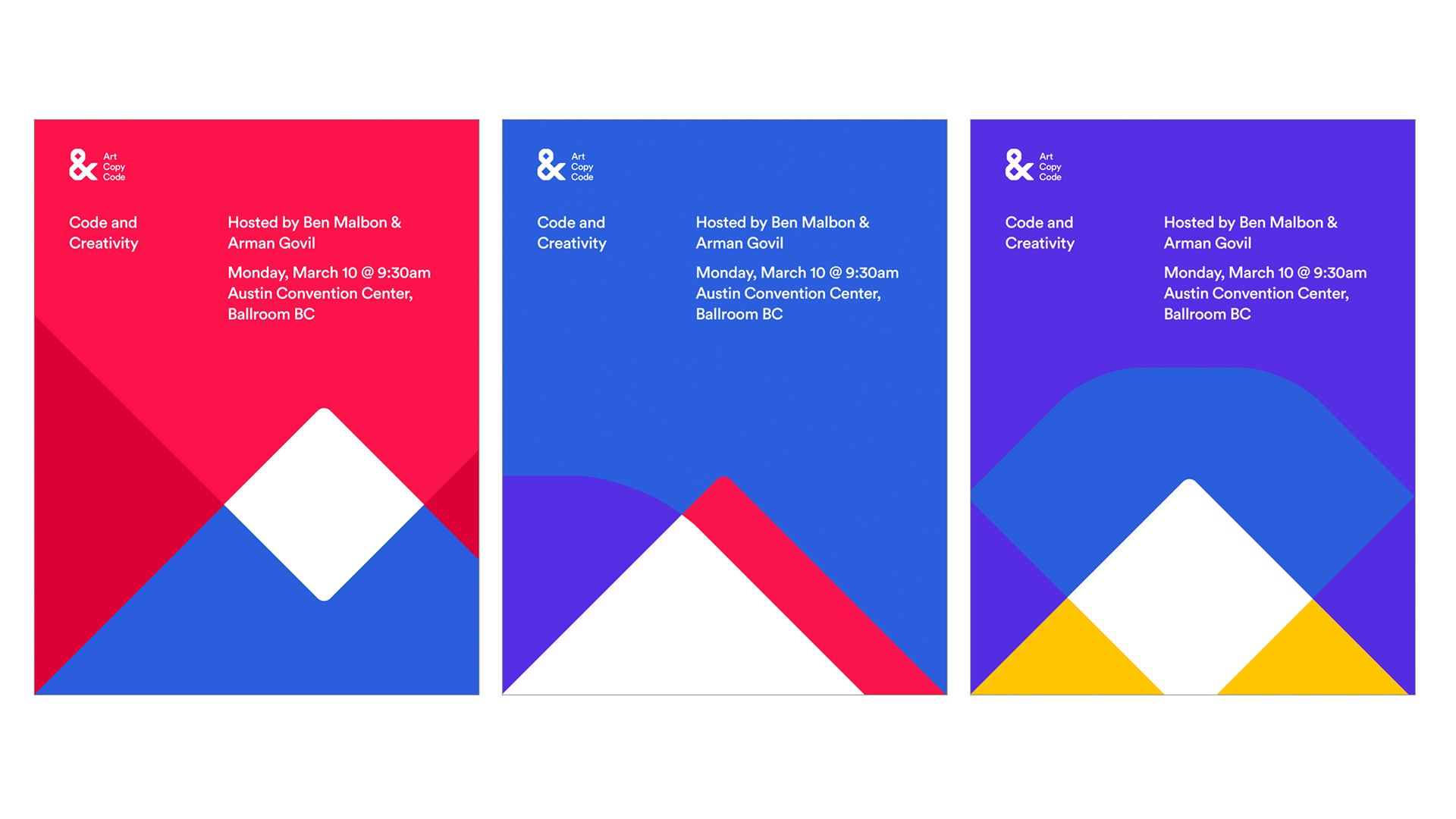 A well defined grid is the cornerstone of any good design.
It's important for this idea to live comfortably in between the worlds of tech and creative. I'm not saying it shouldn't look like the mother brand, but it should look like a Google that can think outside her comfort zone.
The concept of collaboration and tension comes through in the use of overlapping shapes. These wonderfully quirky icons were a collaboration between me and the talented Justin Kielbasa.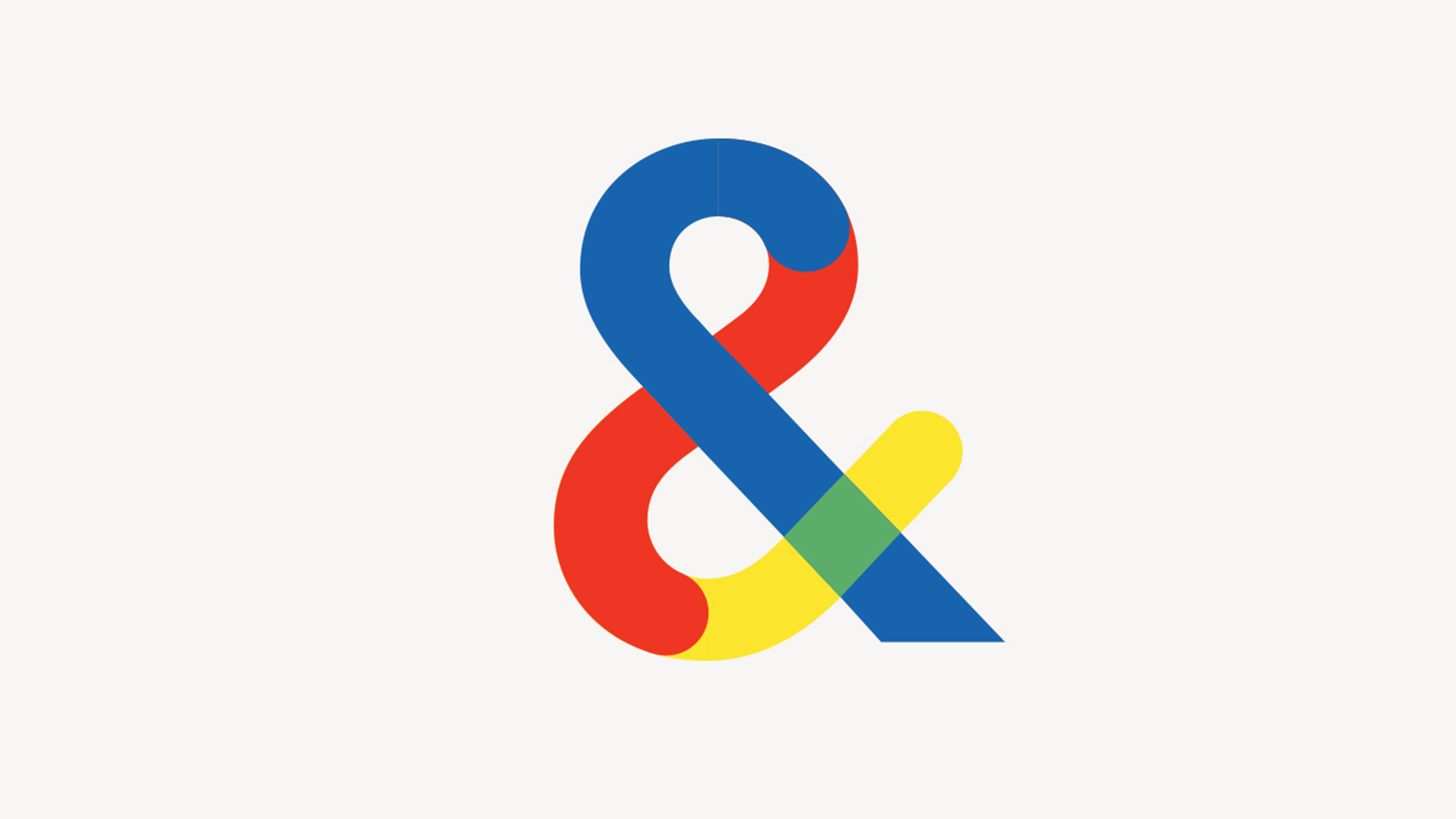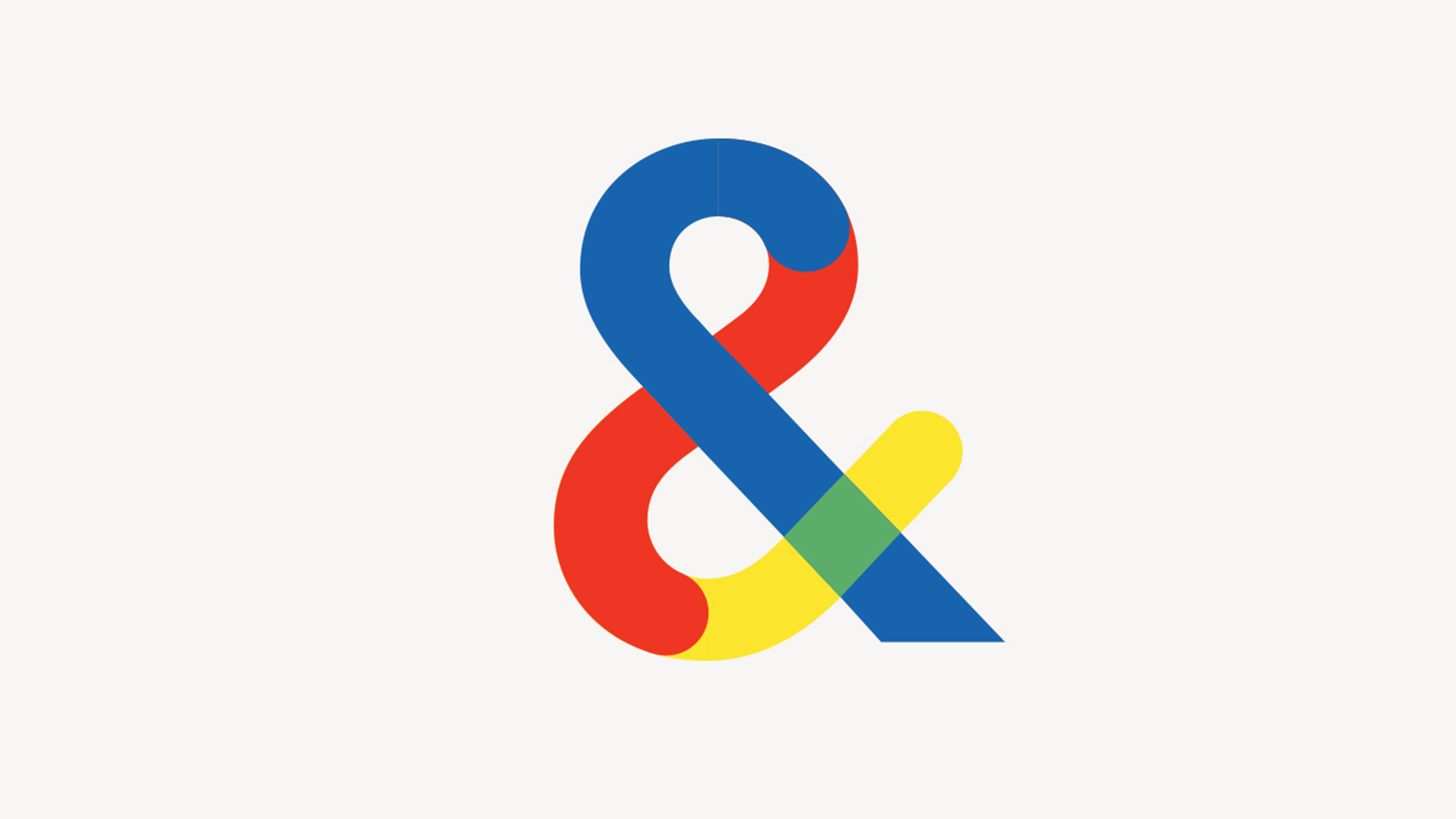 The Ampersand. Every designer has a favorite. This one, drawn with the amazing Colin Snow, is mine. It's the symbol that embodies the notion of collaboration in the brand.
Magical, when it's done right.

During the process, we also had the opportunity to design motion components as part of the identity.
With "Art, Copy & Code", Google initiated some great campaigns for companies like Volkswagen, Burberry, Adidas, Target, Liongate, EA, and Nike.
COMMISIONED BY GOOGLE + USE ALL FIVE

GOOGLE AC&C BRANDING WAS CREATED BY
JASON YEH, COLIN SNOW, EUGENE ART SEO,
JUSTIN KIELBASA, AND J.J. KAYE

ABOUT THE AC&C INITIATIVE

←BACK